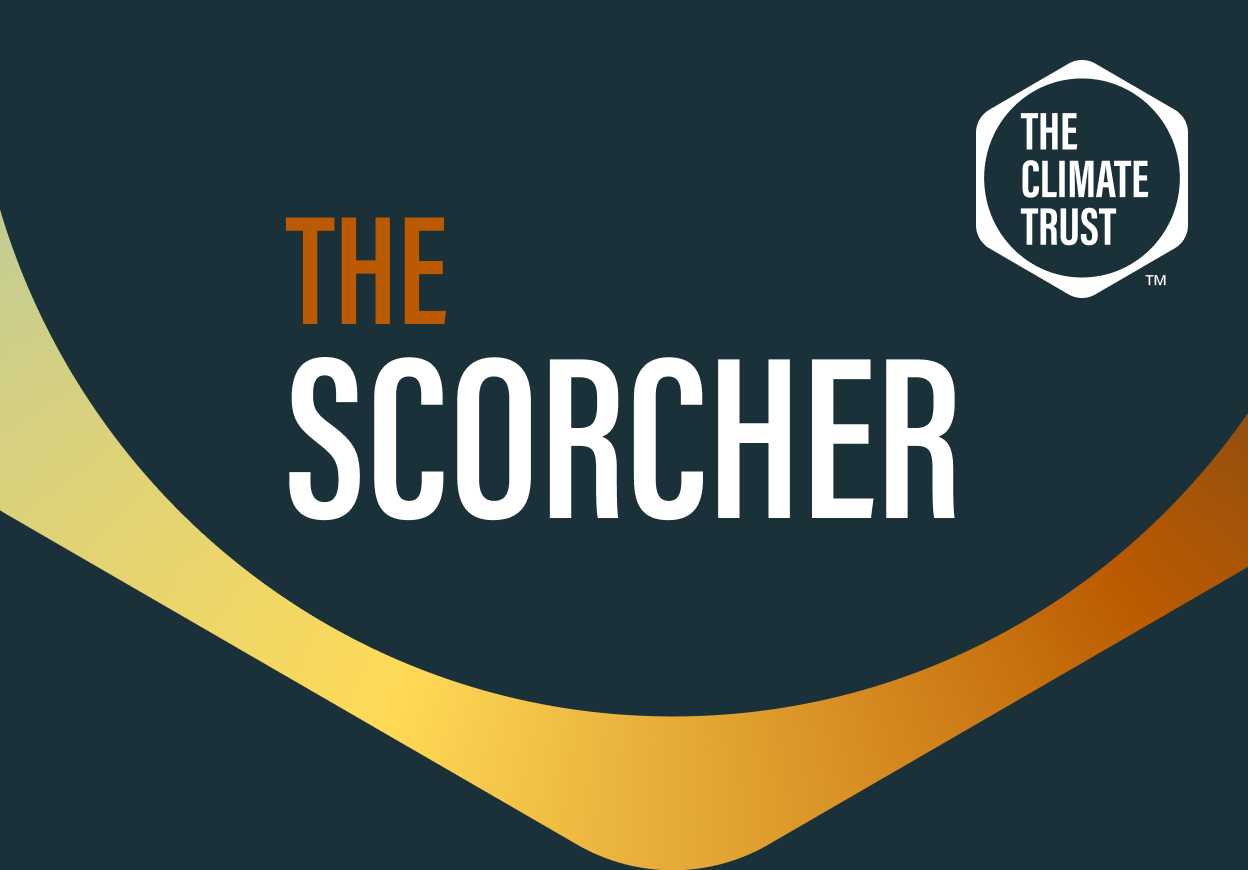 News
Autumn Market Updates
Published: October 11, 2023 by Editorial Team
The Climate Trust's weekly Scorcher series is back after our customary summer hiatus. We hope all readers enjoyed summertime and welcome new subscribers to the blog. The seasonal shift to autumn is a great opportunity to take stock of recent developments in carbon world and set intentions for the remainder of the year.
Perhaps the most significant development over the past few months was the long-awaited publishing of the Integrity Council for the Voluntary Carbon Market (ICVCM)'s Core Carbon Principals (CCPs), a set of global benchmarks for high-integrity carbon credits. Greenhouse Gas registries have already incorporated CCPs in updates to their standards this summer, which include committing to no ex-ante crediting, lengthening the minimum project term to 40 years (Verra), and formalized reporting on Sustainable Development Goals (ACR). The development of a unified system of overarching standards is expected to increase the health of the market as a whole.
The ICVCM's progress towards setting definitive global thresholds for GHG standards comes at critical time for the carbon market. Another report has highlighted the massive progress needed to keep global warming under the 1.5C target set at the Paris Agreement, yet criticism of REDD+ and IFM continues to detract from the critical role of  investments in nature-based solutions.
Through the market evolution, firm commitments and support from major players provides momentum for climate action. Carbon credits are a broadly recognized tool for land managers to implement climate-smart practices, as evidenced by their incorporation into USDA programs including IRA-funded support for underserved and small acreage landowners to access emerging climate markets, and funding for many projects with a carbon benefit through the Climate Smart Commodities opportunity (including TCT's reforestation program) and RCPP agreements. On the buyer side, Apple, the most valuable company in the world, made net zero commitments earlier this month that included an explicit role for high-quality nature based carbon credits in addition to its plans to reduce emissions at their source. Apple's commitments exemplify a broader pattern that was confirmed earlier this year by Sylvera, who found that  investment in carbon credits coincides with an almost 2x rate of emission reductions, before accounting for the net reductions provided by those credits. Institutional support for climate investment will continue to propel the market forward and aid in streamlining evaluation of carbon offset projects. At a critical moment in achieving climate action, offset critics should be at the table to improve registry protocols, while not ignoring offsets as a critical tool for achieving net-zero goals.