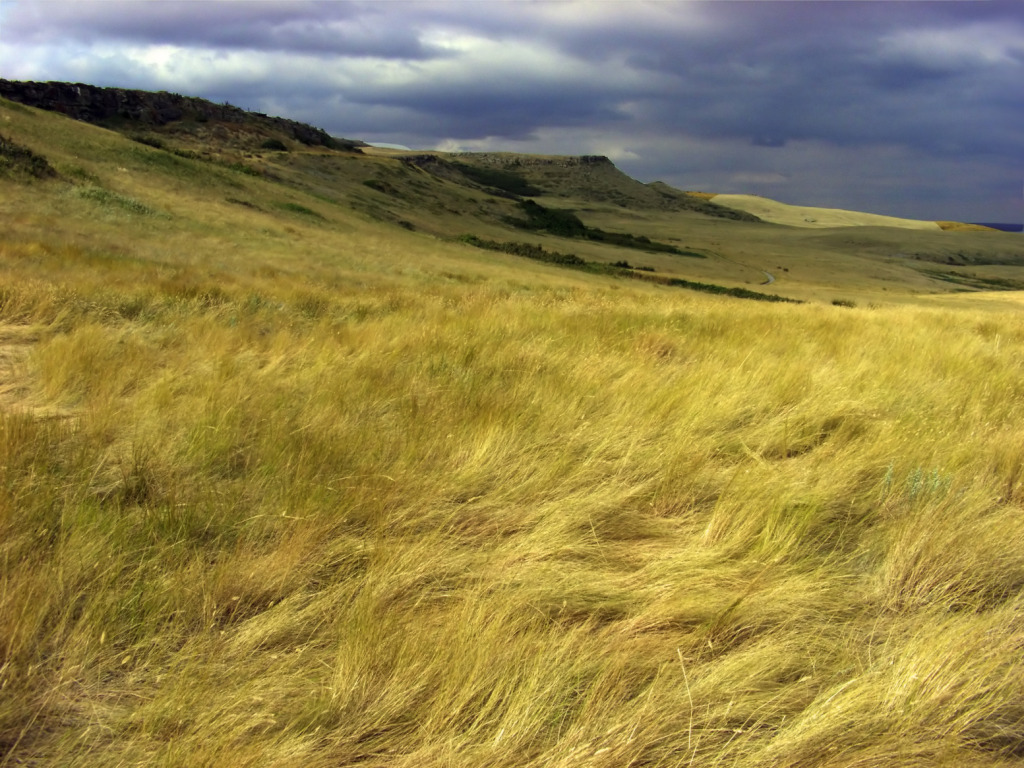 News
Chevrolet Invests in Greenhouse Gas Reductions through the Protection of Prairie Grasslands
Published: November 17, 2014 by Editorial Team
Kasey Krifka, The Climate Trust
Live on P.R. Web – November 17, 2014
Partners in a unique project aimed at preserving grasslands and reducing carbon releases are celebrating Chevrolet's decision to purchase the first-ever verified carbon offsets from the avoided conversion of at-risk grasslands to cultivation. The agreement, involving the partnership of Ducks Unlimited (DU), The Climate Trust, Bonneville Environmental Foundation (BEF) and Chevrolet, was announced today at a U.S. Department of Agriculture (USDA) news conference. The innovative project will secure nearly 40,000 metric tons of greenhouse gases.
The purchase agreement was negotiated by The Climate Trust with BEF on behalf of Chevrolet and its Carbon Reduction Initiative. Chevrolet's ambitious climate goals include reducing up to 8 million metric tons of greenhouse gas emissions over a period of five years that began in 2010.
"Getting involved with innovative and high-quality sustainability projects is a way for Chevrolet to demonstrate a new model of leadership for reducing greenhouse gas emissions," said Greg Martin, executive director of sustainability, General Motors. "We hope our participation with this first grasslands project will inspire other organizations to do the same."
Led by DU, the project is based off of a new innovative carbon accounting protocol housed with the American Carbon Registry that was supported by the USDA through a Conservation Innovation Grant. The protocol allows project developers to work with landowners and proactively protect grasslands at risk from being cultivated. When the ground is tilled, a significant portion of the below-ground carbon reserves are released into the atmosphere. The certified project is the first of its kind.
The project spans six counties within the Prairie Pothole Region (PPR) of North Dakota. The PPR encompasses parts of Montana, North Dakota, South Dakota, Minnesota and Iowa and has averaged annual losses of native grasslands of approximately 50,000 acres per year. Mounting pressures to convert grazed grasslands to cultivated cropland has resulted in the PPR being labeled one of the most endangered ecosystems in North America.
"DU works with farmers and ranchers in the PPR to conserve working grasslands and wetlands that are so vital to sustained livestock production and abundant wildlife," said Paul Schmidt, DU's chief conservation officer. "This project demonstrates the value society places on ecological services. We appreciate the opportunity to provide producers additional options and incentives for these important services that they provide."
The PPR is often referred to as the "Duck Factory," acting as the breeding grounds for often more than half of all migratory ducks in the U.S. Waterfowl and other wildlife species heavily rely on a mix of prairie and wetlands for nesting cover and rearing habitat. The prairie landscape is also an important forage source for local livestock producers. Market conditions and farm policy within the last decade have added pressure to convert grasslands to row-crop production. Once converted to cropland and livestock infrastructure is removed, the chances that it will return to grass in the future are greatly reduced.
"The Climate Trust enjoys assisting corporate social responsibility buyers in meeting their sustainability goals through projects that achieve significant greenhouse gas emissions reductions," said Dick Kempka, vice president of business development for The Climate Trust. "This avoided grassland conversion project also generates considerable societal co-benefits by enhancing water retention and flood control."

"This project represents a cutting edge approach that brings together industry and nonprofit leaders to solve pressing water and carbon challenges," said Todd Reeve, Chief Executive Officer of BEF. "It's a great example of an innovative solution that balances the needs of people and nature."