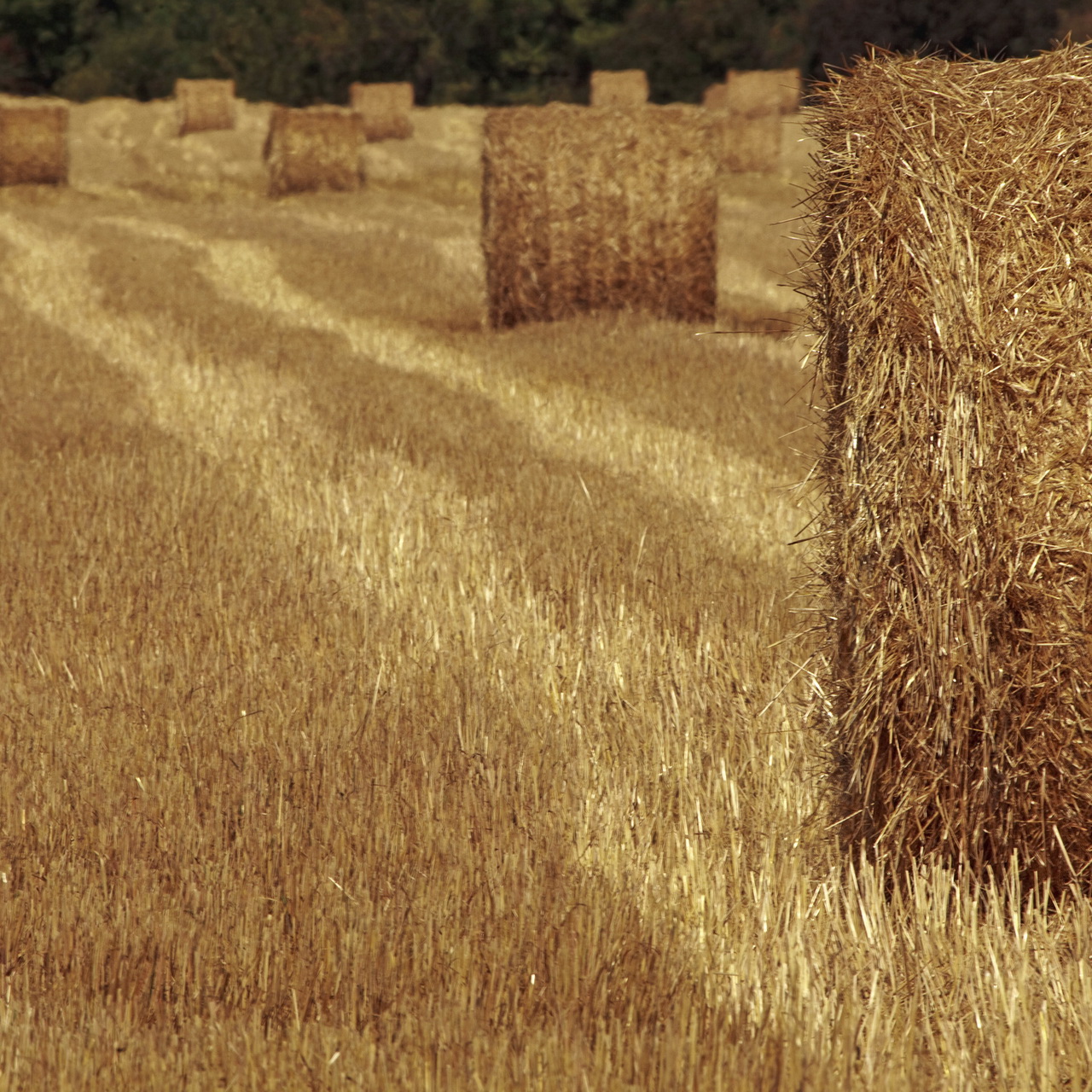 News
California hunting land-based offsets
Published: July 4, 2014 by Editorial Team
By Gloria Gonzalez, Ecosystem Marketplace's Carbon Program
As published by CaliforniaCarbon.info – April 23, 2014
Among California's greenhouse gas (GHG) emissions culprits, the agriculture and forestry sector ranks well behind transportation, which is by far the leading contributor to the state's GHG emissions. But with the transportation sector scheduled to be phased into the state's cap-and-trade program for GHGs starting in 2015, land-based offsets – emissions reductions generated via agriculture and forestry projects – potentially have a critical role in helping California meet its ambitious GHG targets.
The agriculture and forestry sector comprises only about 7% of the state's GHG emissions, compared to 37.6% for the transportation sector, according to the most recent state GHG inventory data, released last year.
"I think there is a key opportunity for involving forestry and agriculture sectors in climate change mitigation efforts," Derik Broekhoff, the Climate Action Reserve's (CAR) Vice President of Policy, said at the Navigating the American Carbon World conference in San Francisco last month. "We have to find ways to bring them in, and offsets are a good lead-in to doing that."
California's cap-and-trade program started regulating electric utilities and large industrial facilities in January 2013, with the transportation sector scheduled to come under the program's jurisdiction in 2015.
"California's cap starting next year will be truly economy-wide, covering about 85% of emissions," he said. "That remaining 15%, a lot of the potential is in the forestry and agriculture sector."
The program already welcomes carbon offsets generated from livestock, forestry and urban forestry projects, with regulators issuing about 3.2 million offsets from these types of projects to date.
"I think we're off to a really good start on land-based offsets," said Belinda Morris, Program Officer, Climate and Land Use Subprogram, at the Packard Foundation.
The Contenders But market participants see opportunities for other land-based project types to be added to the system, including avoided grassland conversion, wetland restoration, composting, rangelands and rice cultivation. The California Air Resources Board (ARB) could add rice cultivation as a new compliance offset protocol in September, making it eligible to generate carbon offsets for the program starting on January 1, 2015. The protocol guides the quantification, monitoring and verification of GHG emission reductions resulting from changes in water and residue management in rice cultivation.
"This could open the door for other potential crop-related protocols in the future," Morris said.
The Climate Trust – an organization working to produce scalable offset protocols for both the voluntary and compliance markets – helped develop an avoided conversion of grasslands and shrublands methodology, which estimates the emissions avoided from preventing conversion to crop production. It will also buy offsets from the first project using the protocol, which was approved by the American Carbon Registry (ACR) in October 2013.
"I think there's a lot of potential for grasslands," said Dick Kempka, Vice President of Business Development for The Climate Trust. "There is a tremendous opportunity in the prairie portions of the United States, in California and other parts of the United States to scale this project type up."
"We've had a lot of interest from different corporate social responsibility investors in this type of project," he added.
ACR is also partnering with organizations such as the Sacramento Municipal Utility District to tailor an offsetprotocol for wetlands restoration originally developed for the Mississippi Delta to suit California. Projects under the developing protocol could potentially produce anywhere from seven to 26 million tonnes of avoided carbon emissions, according to ACR estimates.
The ARB is not ready to make any public announcements about the next set of protocols that could be allowed into the program, but is aware of the work being done by ACR and CAR to develop and road test wetlands, grasslands and rangelands protocols, said Rajinder Sahota, ARB's Chief of the Climate Change Program Evaluation Branch.
"We follow the work that's being done in the voluntary programs very closely," she said. "There are a lot of ideas submitted to us, almost every week, about protocols."
Many ideas don't meet the basic principle of additionality since the proposed emissions reductions are derived from sectors that already fall under the regulation, such as the electricity sector, Sahota explained.
"I think sometimes folks forget how vast the cap is, that it will cover 85% of the economy, so we can't give you an offset for solar panels," she said. "But we're continuing to look at the potential opportunities out there."
California does not allow out-of-state offsets to be generated under project types that are not allowed in-state when the sector is already regulated. This policy limits potential offset protocols and is the reason why California does not have a landfill compliance protocol even though developers have lobbied for landfill gas offsets to be included in the program.
"That leaves very little on the table in the state, which by default leaves very little on the table nationwide," she said.
The Challenges California's cap-and-trade program currently includes a compliance offset protocol to reduce methane from dairies. But a potential challenge to the currently-eligible protocol is featured in the ARB's proposed update to the AB 32 scoping plan – the outline governing California's compliance with its GHG emissions reduction law – to be considered by the agency's top regulators in May. The proposed update features suggestions on how to achieve emissions reductions in the agriculture sector, including calling for a dairy digester workgroup to develop recommendations for a methane capture standard by 2016.
If the standard were adopted, it would make dairies regulated entities under AB 32 – making moot the offset protocol. But there is no date for development of a standard and no guarantee that the clause will make it into the final scoping plan, Sahota stressed.
"If that measure were to go forward, the California digester compliance protocol would no longer be an offset protocol because we would be regulating the sources from the time that potential measure took effect," she said.
Despite progress in the development of land-based carbon offset protocols made over the last five years, there are still major challenges to offset generation. For CAR's Broekhoff, the key question is the cost involved in generating an offset with a particular kind of project activity. He breaks these costs down into two categories: quantification costs, which involve measuring and quantifying emissions reductions – a serious challenge in the agriculture and forestry sector compared to other sectors –, and intrinsic costs such as capital and investment requirements.
"There is a lot of potential for relatively low-cost reductions in the agriculture sector, but some of these opportunities we're talking about can be fairly marginal at the going price of carbon offsets," he said. The prices for California-bound offsets have generally hovered around $9 per tonne.
In the land-based arena, CAR also has voluntary protocols for nitrogen management – which guides the quantification, monitoring and verification of GHG emission reductions from improving nitrogen use efficiency in crop production – as well as rice cultivation, but development under those protocols has been limited, likely due to the monitoring and verification costs, Broekhoff said.
"I think to some extent folks are waiting to see if these protocols get picked up in the compliance program where prices are higher," he said. "That will make a difference."
Aggregation – bringing together a number of different project activities and grouping them together in a way that they can be considered a single project – seems to be the solution to reducing the monitoring and verification costs of land-based offsets and CAR is looking to build aggregation directly into future versions of some of its offset protocols, Broekhoff said.
"At the current rates of the voluntary marketplace and in the compliance marketplace, it's not cost effective unless you can aggregate farms into single projects," said Debbie Reed, Executive Director, Coalition on Agricultural Greenhouse Gases, which is working on a proposal outlining how aggregation can be done and addressing key issues such as how to conduct sampling and verification.
Another major challenge is developing an effective communication strategy for dealing with farmers and forest landowners, including a coordinator who can work directly with them to provide technical assistance in getting offset projects registered and who understands what drives their decision-making, particularly from an economic perspective, they said.
"To make a project work, we really have to get in the head of the landowner on the land-based side," Kempka said.
One issue that often gets lost is the legal challenges to the overall offset program, Sahota said. The Citizens Lobby and Our Children's Foundation filed suit over the program's offset protocols and although the ARB prevailed in court in January 2013, the ruling is under appeal.
"Any time there's a lawsuit on a program, it adds an element of uncertainty," Sahota said. "It's not just uncertainty to the offset program, it's uncertainty to the overall market program and that's something you always want to avoid because we want to have a clear signal for the price of carbon."
Because of the litigation uncertainty, the ARB walks a fine line between ensuring the success of the cap-and-trade program and knowing one wrong move will be used to push an agenda, such as not extending the program beyond 2020 and proceeding to direct regulation of emitters or lowering the 8% offset usage limit, she said. So while it is true that the agriculture and forestry sectors are uncovered and present an opportunity for offsets in California's program, the ARB must be sure that any moves to adopt additional protocols will not make the program vulnerable to legal challenges, Sahota said.
"We love land-based offsets," she said. "We think it's a good sector to look at. It's the challenge of making sure those offsets meet the criteria of the current regulation and making sure that a tonne for an offset is the same as a tonne for an emission in the regulated sectors."