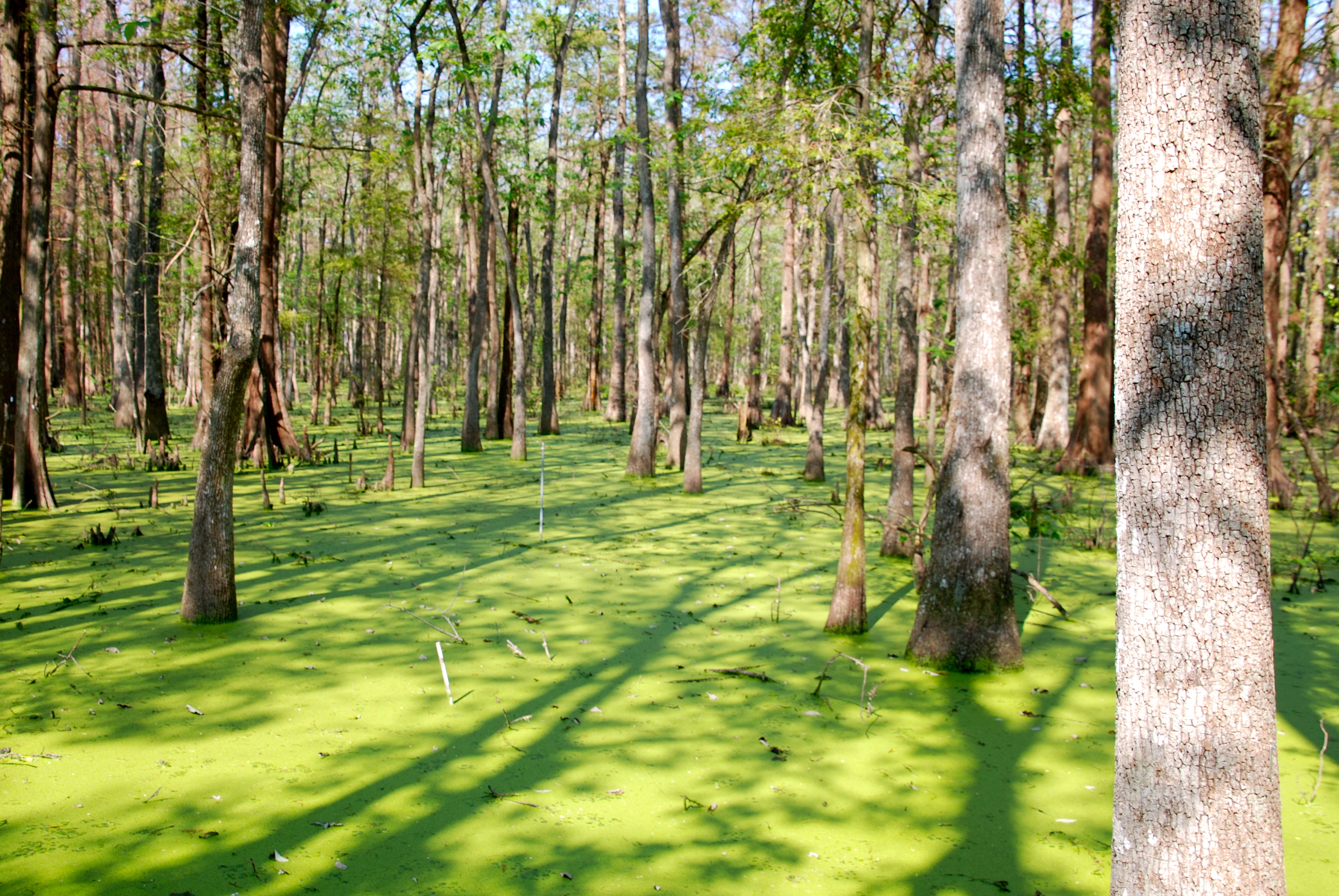 News
The Pivotal and Unrealized Role of Wetlands
Published: September 18, 2014 by Editorial Team
By Dick Kempka, The Climate Trust
As published by Sustainable Business Oregon – August 28, 2014

In many ways, the preservation of wetlands—transitional areas between terrestrial and aquatic environments—is vital to human existence, yet methods to preserve these valuable ecosystems are young and in many cases, still being developed.
Wetlands purify drinking water, protect urban areas from flooding, provide recreation areas, absorb wind and tidal forces, and provide habitat for thousands of wildlife species and other flora and fauna. In fact, more than one-third of the U.S. federally listed endangered species rely directly, or indirectly, on wetlands for their survival.
Additionally, wetlands play a critical part in the global greenhouse gas balance—acting as both a reservoir, storing carbon from the atmosphere, as well as producers of methane and nitrous oxide. The capacity of well-managed wetlands to offset manmade greenhouse gas emissions is significant. It is estimated that although wetlands cover about 6% of the Earth's land surface they store between 10-20% of its terrestrial carbon.
Leading the way in restorative work of wetlands ecosystems is Tierra Resources, a consulting firm exploring the utilization of wetlands as a carbon sink in the Louisiana Gulf Coast—an area with continued and dramatic wetlands loss. Funded by Entergy Corporation, Tierra Resources developed a new greenhouse gas accounting methodology, Restoration of Degraded Deltaic Wetlands of the Mississippi Delta that quantifies the carbon benefits from wetland restoration projects. This methodology has been approved for use by the American Carbon Registry.
In a project that has attracted national interest, Tierra Resources and The Climate Trust have also embarked on a first-of-its-kind wetlands pilot project using this method on property just outside of New Orleans. The objective is to develop a replicable project that produces high-quality credits that can be quantified and transacted on the carbon market—supporting both economic and ecosystem goals for these imperiled habitats.
This joint project is scheduled for completion in 2015, but preliminary findings around the carbon storage capacity of wetlands in the Gulf Coast has been promising. Tierra Resources and The Trust are focused on illustrating the importance of including wetlands project types in the California cap-and-trade compliance market.
Other methods of wetlands restoration have recently emerged. The Louisiana Coastal Wetland Protection and Restoration Authority has also developed a Coastal Wetlands Creation greenhouse gas accounting method to help stem the rapid coastal land loss in Louisiana that occurs at a rate of one football field an hour.
Closer to home, several stakeholders have partnered to develop a new wetlands method for the Sacramento–San Joaquin Delta and other California coastal regions. In this area, more than 2.5 billion cubic meters of organic soils have disappeared due to diking and draining for agriculture. Since the 1800's, land on these deltaic islands have subsided up to 25 feet below sea level, and their soils are estimated to emit 1.5-2 million tons of carbon dioxide annually.
As reported in Ecosystem Marketplace, The Sacramento Utility District, the California Coastal Conservancy, California Department of Water Resources, and the Metropolitan Water District have combined forces to finance a new greenhouse gas accounting method in hopes of restoring California's deltaic wetlands.
Finally, a recent study in Washington State's Snohomish Coastal Estuary suggests similar opportunities to mitigate climate change in the Pacific Northwest. This research finds that current and planned restoration projects in the estuary will result in at least 2.5 million tons of atmospheric carbon dioxide sequestered over the next 100 years—equivalent to one year of emissions from 500,000 cars.
Many scientists believe these new coastal wetland methods, often referred to as "Blue Carbon," could be the key to highlighting the importance of wetlands restoration and protection, while unlocking a valuable new sector for addressing carbon sequestration and climate change.